This past week I discovered a Westin x New Balance brand collabo that's truly a win-win. It provides a completely unique sampling opportunity for New Balance footwear and apparel, while enhancing the guest experience for Westin.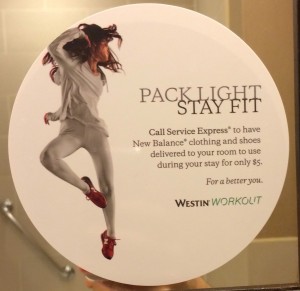 Let's get the obvious question off the table. Yes, they expect you to wear the same shoes someone else has worn. This doesn't bother me, because just like bowling, I assume they clean the shoes and I can't imagine they have a very long shelf life. You also get a free pair of socks to put between you and the shoes if that makes you feel any better.
Assuming you're over the sharing shoes factor, let's dive into the components that make this a smart marketing campaign.
Continue reading on the GYK Marketing Innovation Blog.